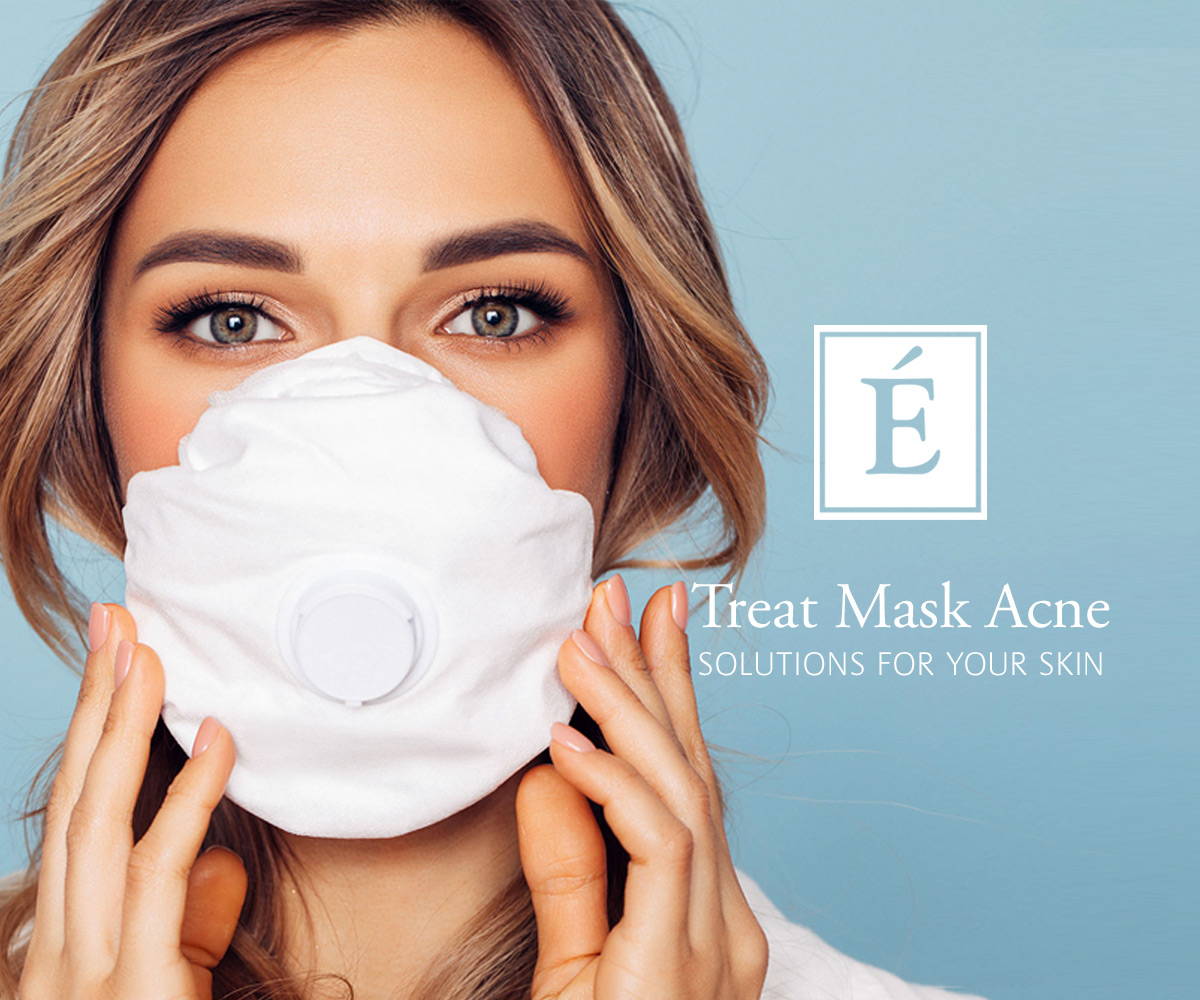 Mask Acne or "maskne" is a skin condition brought on by prolonged wear of facial masks.
Masks create a microclimate with more humidity, oil, sweat, dirt and other skin debris that can clog pores and cause irritation and breakouts.
A good skin care routine can prevent your mask from causing skin problems.
These products will help you cleanse, exfoliate, heal and prevent this skin condition.
The Eminence Organic Mask Acne bundle helps to treat and prevent "maskne".
Only $90 (Value of $112).
This bundle contains:
Charcoal Exfoliating Gel Cleanser
Wash away impurities, balance oil production and reduce the appearance of pores with this exfoliating gel cleanser.
Balancing Masque Duo
Clarify skin's overall appearance and texture with this revitalizing and purifying mask, designed for the oily T-Zone area.
FIND YOUR EMINENCE ORGANICS ROUTINE
Take our exclusive skincare quiz to discover the best Eminence products for your skin.