Eminence Organics Stocking Stuffers Starting at $10
This year we're spoiled for choice with all the wonderful Eminence Organics products at low prices and in small sizes.
We've made it easy for you by providing a professionally curated list of the best Eminence Organics stocking stuffers that will give the gift of great skin to your loved ones.
Eminence Organics Stocking Stuffers
Eminence Organics Spa Headband
$10
Keep your hair out of your skin care with the limited edition spa headband made from premium white terry cloth.
Eminence Organics Vanilla Mint Hand Cream
$14
This best-selling hand cream softens and soothes dry hands with organic shea butter and a subtle smell of fresh vanilla and mint.
Eminence Organics Citrus Lip Balm
$24
A petroleum free citrus treat for the lips with shea butter and sunflower seed oil to give lips maximum hydration and a sexy sheen. With continued use the natural peptides make lips look voluptuous and youthful.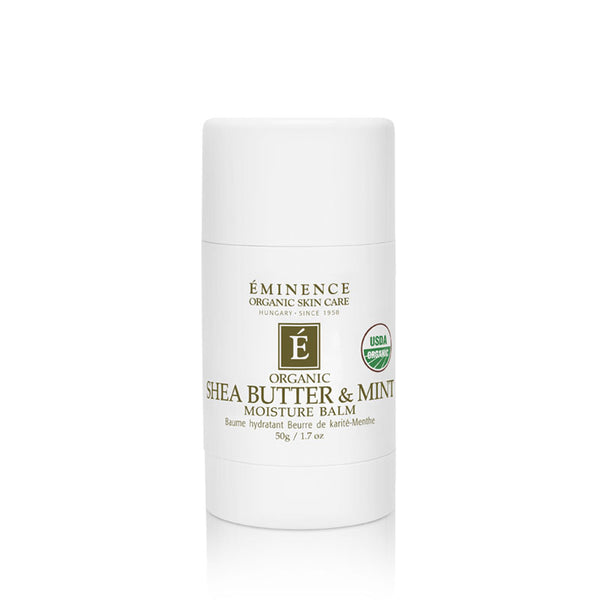 Eminence Organics USDA Shea Butter & Mint Moisture Balm
$18
Naturally smooth rough spots with a powerful blend of organic avocado, tea tree and peppermint oils.
Jade Roller & Gua Sha Facial Massage Set
$30 (Save $10)
The Jade Roller & Gua Sha are incredible tools to assist in enhancing the effectiveness of your beauty routine; promoting circulation and encouraging skin cell rejuvenation. Whilst also gently stimulating the lymphatic system to combat puffiness and water retention on the face and neck.
Ice Face Roller
$30 (Save $10)
Naturally tone and tighten your face and neck, de-puff eyes and enhance your glow with skin icing. Harness the rejuvenating and beneficial effects that cold temperatures has on your skin. Skin icing has become a popular morning and evening ritual for better-looking skin.
Eminence Organics Apricot Body Oil
$34
Our delicious Apricot Body Oil will seduce your senses. Ultra-hydrating apricot oil is combined with essential oils like grape seed and jojoba to produce a delectable massage oil that leaves skin feeling irresistibly smooth and silky.
Eminence Organics Mangosteen Replenishing Hand Cream
$38
With this rich hand lotion, you can treat your hands to mangosteen ecstasy. This silky product gently resurfaces the skin to reveal soft, youthful-looking skin and gives long-lasting moisture with each use.
Eminence Organics Lip Trio Kit
$69
Erase the appearance of winter dryness and treat your lips to a naturally effective three-step treatment. Gentle fruit enzymes refine the lip area, followed by an extra rich masque that deeply hydrates. Finish with a delicious minty non-petroleum based take-home balm that stimulates lip-plumping collagen.
Eminence Organics Mix & Masque Trio Gift Set
$52
Discover the natural benefits of the Mix & Masque Trio Gift Set for healthier skin. Explore the triple set of popular masks that can be layered, mixed, or tried separately for optimal results.
Eminence Organics Stocking Stuffer Bundle
$87 (Save $13)
This professionally curated bundle includes 5 Eminence Organic products that will dazzle anyone who finds them in their stocking.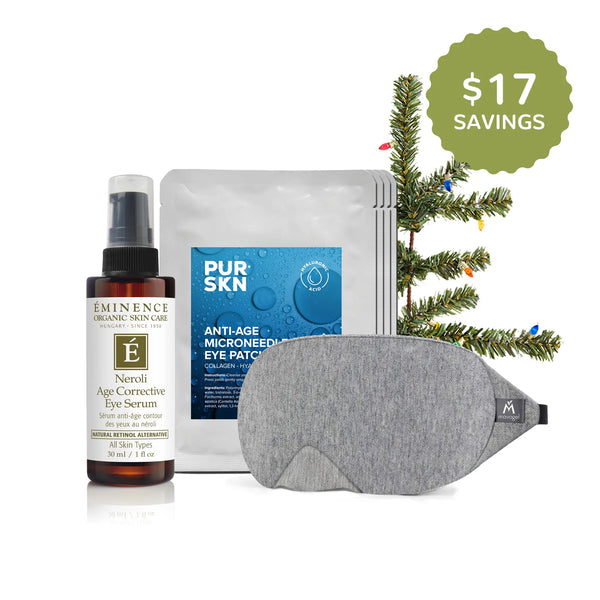 Winter Eye Care Gift Box
$87 (Save $17)
The Winter Eye Care Gift Box has wonderful products to rejuvenate the delicate skin around the eyes.
Winter Hand Care Gift Box
$75 (Save $15)
The Winter Hand Care Gift Box has products to keep your hands super hydrated, soft, healthy and young looking. Reduce pigmentation, sun damage and lines with a delicious sugar scrub, renew and relax the hands with a deep conditioning moisturizing hand cream and waterless collagen infused hydrating gloves.
Gift Card Towards Eminence Organics
$25-$200
Not sure what to get them? Give the gift of Eminence Organics! Gift Cards go straight from your inbox to theirs. Available in amounts of $25 up to $200.